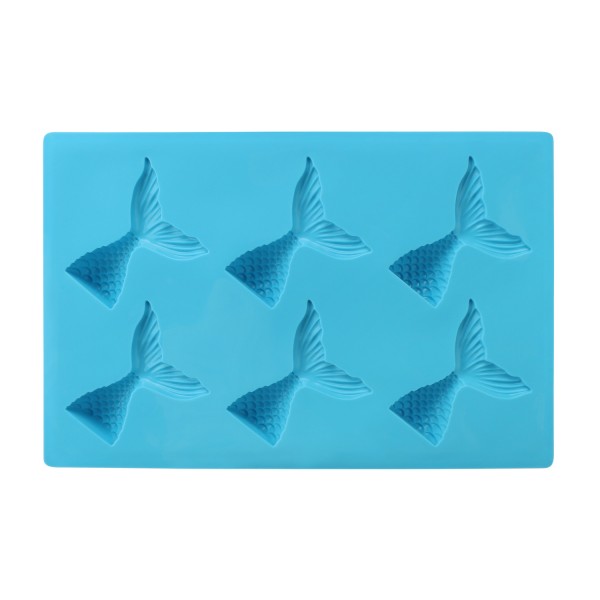 Note : This mold is not as large as you imagine. Please pay attention to the size before placing the order.

Parameter
Size: 11.8" x 7.9" x 0.9"
Mermaid tail: 3.3" x 2.7"
Product Material: High-quality and nontoxic Soft Silicone.

Splendid features of our mermaid tail decorating candy mold
- Reusable and long-lasting
- FDA approved and and BPA free
- Heat resistant up to 446°F
- Both hand washing and dishwasher is feasible.
- Nice shape and easy removal from mold and preserve its original shape.
- Great for: jello, ice cube, chocolate, fondant, candy, cookie and cupcake. Plus, the fondant mold has many possibilities for use other than these. It is a great baby food container tool. And you can do other, such as frozen yogurt, pudding, gummies and etc.

Attentions
1.Never use on an open flame.
2.Do not use knives or sharp objects - they would do harm to your pans.
3.Clean it thoroughly before &after use.
4.Something like steel wool to clean it is definitely banned.
5.Avoid exposing to sunlight
6.Due to hand measure, the size may have some errors.

Mermaid Mold, Beasea 6 Cavity Silicone Fondant Cake Molds Realistic Mermaid Tail Maker for Chocolate, Jelly, Candy, Cupcake DIY Baking Decoration Tool Blue